TMJ Treatment – Itasca, IL
Leaving Chronic Jaw Pain Behind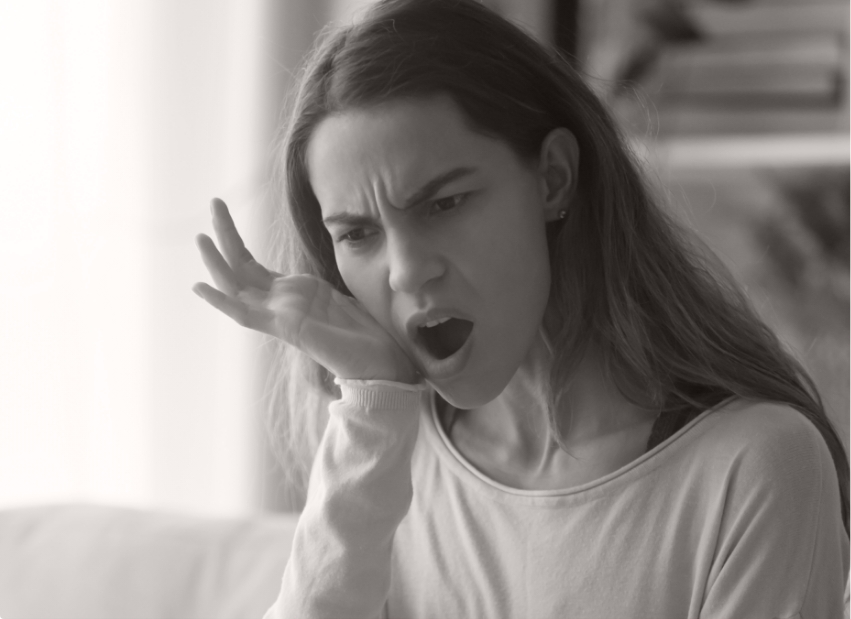 If you suffer from persistent jaw pain, tension headaches, or worn teeth, you may be suffering from temporomandibular joint disorder (TMD). This is a painful jaw disorder that Drs. French and Dr. Conti regularly and successfully treat at Hamilton Lakes Dentistry. If you are tired of waking with a fatigued jaw, call us to schedule an appointment for TMJ treatment in Itasca, IL.
Why Choose Hamilton Lakes Dentistry for TMJ Treatment?
BOTOX Injections Available
Occlusal Splints to Minimize Jaw Pain & Improve Oral Function
Gentle Dental Team Who Will Remain By Patients' Sides
What Is TMD?
TMD affects the temporomandibular joints. TMD is short for temporomandibular disorder that affects the temporomandibular joint (TMJ). The TMJ is a sophisticated joint that connects the upper and lower jaws. The joint is attached to muscles that allow us to eat, speak, swallow, chew, breathe, and function every day. TMD is when the joint and or muscles do not function properly.
Twenty to thirty percent of the adult population suffers from TMD/TMJ; it is more common in women and people between the ages of 20 and 40.
TMD/TMJ symptoms include:
Clicking, popping sounds, or grating when you move your mouth
Jaw joint pain
Muscle pain in the cheeks or temples
Having your jaw stuck open, or shut (lockjaw)
Difficulty opening your mouth wide
Facial asymmetry
Debilitating tension headaches
What Causes TMJ Dysfunction?
There are many potential causes of TMD. Because several conditions can negatively impact your jaw joints and facial muscles, it is important that when seeing us for treatment, we perform a thorough examination to determine the reason for your chronic jaw pain. Some of the most common reasons you might have TMJ/TMD include:
Teeth grinding
Stress and anxiety
Injury to the jaw, TMJ joint, or the muscles of your head and neck
Arthritis
Movement of the soft cushion between the joint's ball and socket
How Do I Treat TMD?
When meeting with Drs. French or Dr. Conti for TMJ treatment, you might not know what to expect. When treating your jaw, you may be unfamiliar with the various methods of care that are readily available nowadays. We'll go over which one is right for you so that you can leave chronic jaw pain in the past.
We may recommend:
Managing pain with a special diet
Stretching exercises
Splint therapy
Occlusal equilibration
Anti-inflammatory medications
BOTOX
In some complex cases, treatment may require orthodontics, restorations, and/or cortisone injections.
If you are experiencing TMJ symptoms and living in the Itasca, Illinois area, call Hamilton Lakes Dentistry today at (630) 773-6966 to make an appointment.
TMJ Treatment FAQs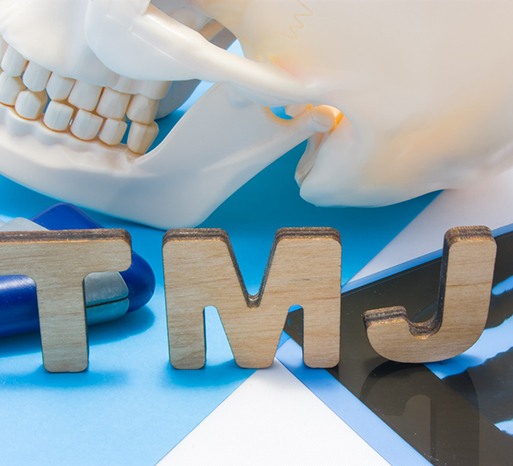 It's natural to want to put a stop to your TMJ-related pain as quickly as possible, but first, you should make sure that you fully understand what you're committing to. If you have any questions about TMJ disorder and our approach to treating it, please let us know so that we can clear up your concerns. Below are some questions that multiple patients have brought to us in the past; we hope you find the provided answers helpful.
Can TMJ Disorder Be Cured Permanently?
The good news is that it is possible for TMJ disorder to be cured. If you wear an occlusal splint or have occlusal equilibration performed, you can directly address the underlying issues that are causing your pain. Some treatments, like BOTOX, are only temporary measures, but they can still help you manage the discomfort associated with your TMJ disorder, which can make it easier to focus on getting the treatment you need to solve the problem for good.
How Long Does It Take for a TMJ Splint to Work?
A TMJ splint can help guide your jaw to a more comfortable resting position in order to reduce your pain. Once you start wearing a TMJ splint to bed every night, you may notice a significant improvement after six weeks (although you will likely still experience some discomfort).
The estimated treatment time for TMJ splint therapy is often between three and six months. Of course, this is before taking the cause and severity of your specific TMJ disorder into account; some treatments can be completed in less time while others can take longer. Regardless of how long you need to wear your splint, be sure to follow any instructions you receive about taking care of it.
Does Occlusal Equilibration for TMJ Disorder Hurt?
Occlusal equilibration is when a bit of your enamel is filed away from select teeth. This ensures that your bite is correctly balanced and doesn't put more stress than necessary on your jaw. While some patients are nervous about having this procedure performed, rest assured that our team will always take your comfort into account.
A local anesthetic may be used to numb your mouth, although this isn't always necessary. Once the treatment is complete, there might be a little bit of soreness, but it should eventually go away on its own.
Is TMJ Treatment Covered by Insurance?
TMJ treatment may be covered by your medical insurance or your dental insurance; it can vary based on what plan you have. Remember that when it comes to TMJ treatment, the specifics of your insurance coverage can vary. For example, some plans may put a limit on how much they're willing to pay for this type of procedure. In other cases, only certain types of TMJ therapy may be covered.
It's best not to make any assumptions about your insurance. Get in touch with your insurance company and ask for details about how they handle TMJ therapy.