About Our Dental Office – Itasca, IL
High-Quality Dentistry You Can Count On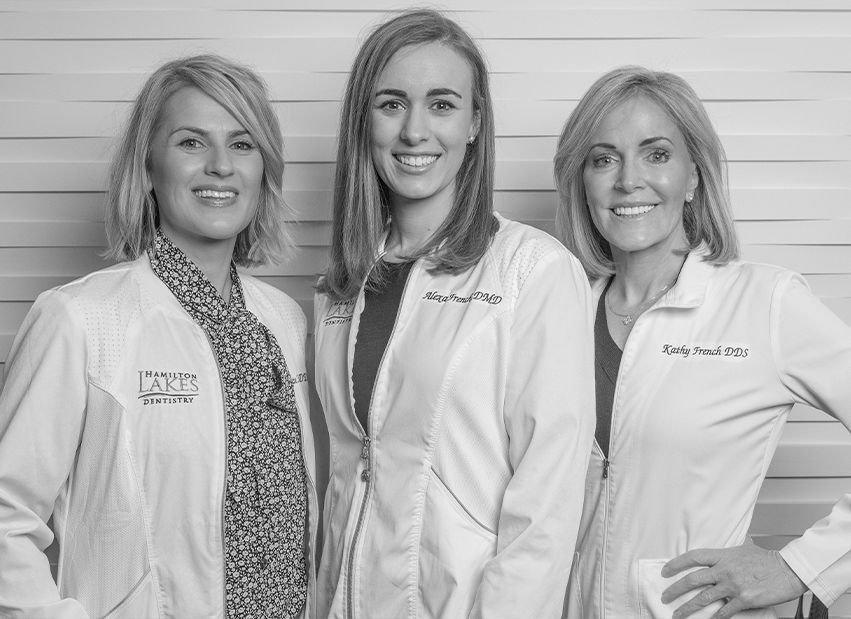 At Hamilton Lakes Dentistry, our team of dental experts is here to deliver first-rate, top-of-the-line services. We believe in offering only the best to individuals who want a unique experience that produces long-lasting, life-changing results. With unparalleled cosmetic dental care and the ability to handle the most complex cases, we've been listed as a Top Dentist by Chicago Magazine for more than a decade now. Check out what makes us different from other dental offices in the area.
Unparalleled Cosmetic Results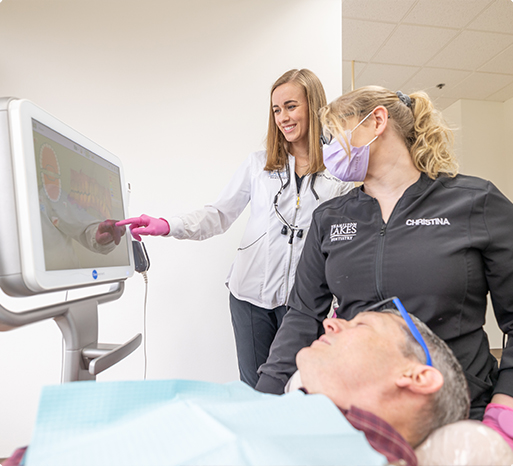 Your smile is the first thing people notice about you, which is why we are committed to helping you look and feel good about your appearance. Offering dental crowns, teeth whitening, veneers, dentures, and BOTOX, we can transform your aesthetics so that they match the dream smile you truly desire. The moment you see yourself in the mirror, you'll be glad you invested in cosmetic dental care from our Hamilton Lakes Dentistry team.
Listed by Chicago Magazine as a Top Dentist for Over 10 Years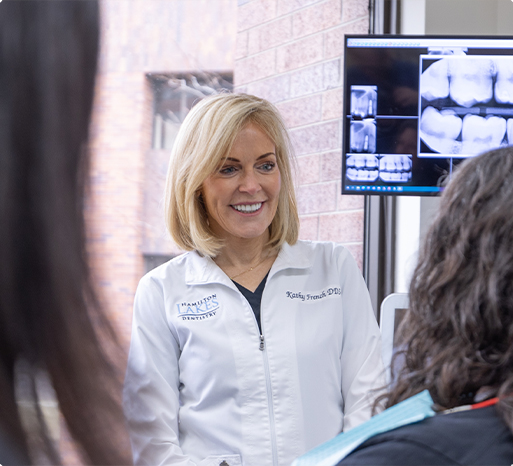 When looking for a trusted dental team to provide the kind of high-quality care you deserve, you need not look far. Dr. Kathy French has been listed as a Top Dentist by Chicago Magazine for more than 10 years. Because of our reputation for offering comprehensive care that goes beyond the basics and instead, personalizes treatment for all patients, we maintain a patient-focused approach that keeps individuals satisfied and coming back for years.
Able to Handle Even the Most Complicated Cases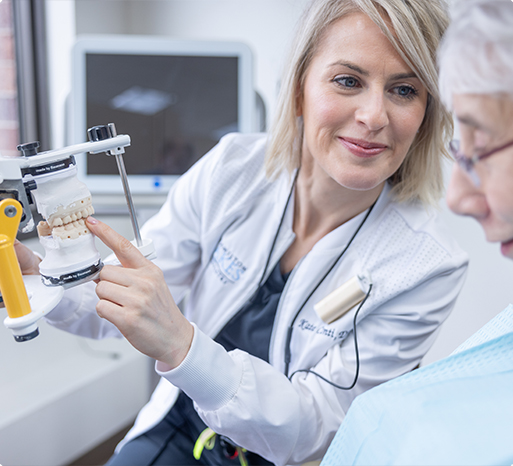 Our team of professionals is well-versed and trained to provide treatment to individuals experiencing chronic jaw pain, sleep apnea, and other severe, complex problems. We want to make visiting our dental office as easy and convenient as possible, which is why we strive to keep as many of our services in-house as we can.