Replace Missing Teeth – Itasca, IL
New Smile, Better Life
It is believed that more than 120 million Americans are missing at least one tooth. This is an alarming number and one that requires timely treatment if optimal oral health is to be achieved. At Hamilton Lakes Dentistry, we are pleased to provide three distinct solutions designed to replace missing teeth in Itasca, IL – dental bridges, dentures, and dental implants. Call us today to find out which one is right for you and how you can get started.
Why Choose Hamilton Lakes Dentistry for Replacing Missing Teeth?
Partners with Local Dental Implant Specialists
Variety of Materials Used for Dental Bridges
Custom-Made Prosthetics for Improved Oral Function
Dental Bridges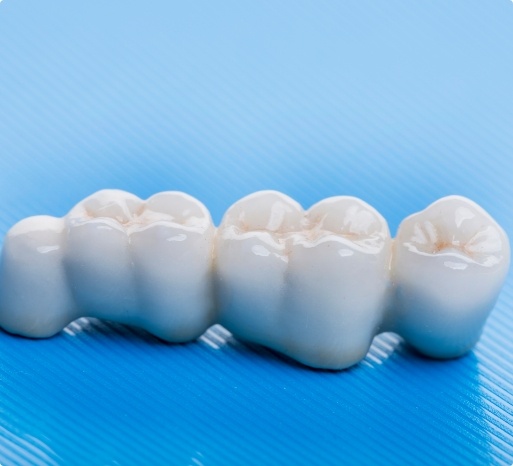 A dental bridge is a customized restoration that consists of two dental crowns and remaining artificial teeth (pontics). Designed to fill in the gap in your smile, a dental bridge relies on healthy abutment teeth to help hold it in place. After these teeth are prepped, the crowns go on over them, while the artificial teeth rest on top of the gums. As a result, it creates the look of a complete smile while also delivering great results that improve oral function.
Dentures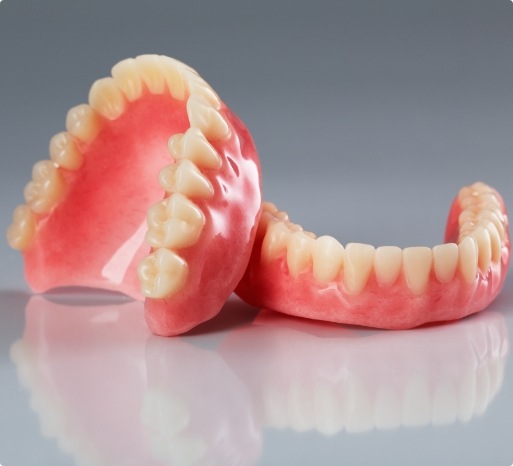 Traditional full and partial dentures have come a long way from the days of George Washington. Even 30+ years ago, dentures were not necessarily viewed in a positive light. Nowadays, dental advancements make it possible for these prosthetics to look natural, feel comfortable, and offer greater stability. Consisting of gum-colored bases and acrylic or porcelain teeth, partials fill in the gaps left behind by missing teeth, while full dentures replace an entire arch. With proper care, they are known to last between 5-7 years or more.
Dental Implants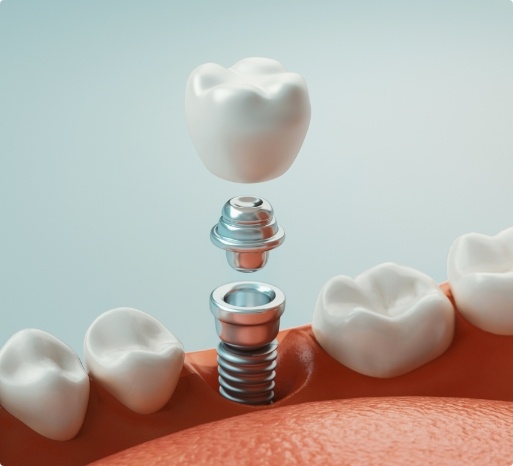 Considered the most superior form of tooth replacement, dental implants are made of titanium and placed within the jawbone. Designed to serve as a permanent treatment, you can join the millions of patients who have chosen dental implants to rebuild their smiles. As the only restorative solution capable of restoring the complete root-to-crown structure, they improve biting force and chewing power and increase confidence among those suffering from tooth loss.