Preventive Dentistry – Itasca, IL
Better Protection For Your Smile
At Hamilton Lakes Dentistry, our team of dental experts believes in offering the highest level of protection for your smile. This means a clear emphasis on preventive dental care. From dental checkups and teeth cleanings to oral cancer screenings, fluoride treatment, athletic mouthguards, and more, we want to ensure that your teeth and gums remain cavity and damage-free year after year. Call us to schedule an appointment if you're ready to start on the path to better oral health with preventive dentistry in Itasca, IL.
Why Choose Hamilton Lakes Dentistry for Preventive Dentistry?
Intraoral Cameras for Real-Time Patient Viewing
Experienced Dentists Who Care About Patients
State-of-the-Art Facility with Salon-Like Feel
Dental Checkups & Teeth Cleanings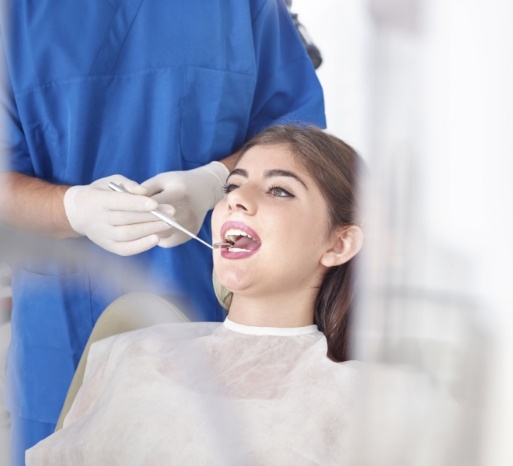 When visiting our dental office, our dental team pays careful attention to your smile. When undergoing a dental checkup and cleaning, we take digital images as part of the diagnostics process. We also closely examine your teeth, gums, and other nearby oral structures to check for signs of tooth decay, cavities, gum disease, or damage. If we find any areas of concern, we will formulate a personalized treatment plan and go over its details during your appointment.
By detecting problems early on, we can help to minimize the potential for more serious restorative care later on.
Learn More About Dental Checkups & Teeth Cleanings
Learn More About Tooth Decay Prevention
Oral Cancer Screening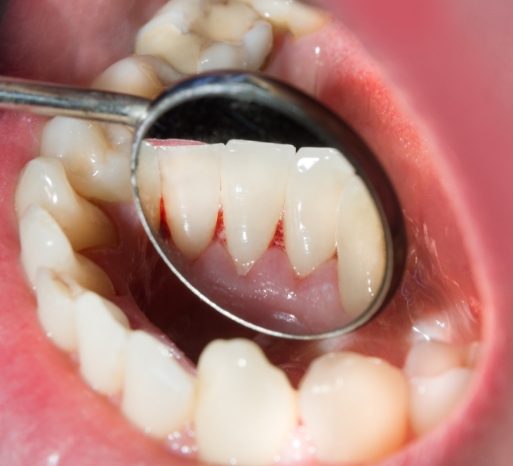 Oral cancer takes the life of one individual every hour in the United States. This unfortunate statistic is why we take oral cancer screening very seriously. During a regular checkup, we will look for any abnormal growths or lesions inside your mouth or on nearby facial structures. We'll inquire about your current health status and determine if there might be any issues that point to oral cancer. If at any point during your screening we find a potential problem, we'll refer you to an outside specialist for further testing.
Fluoride Treatment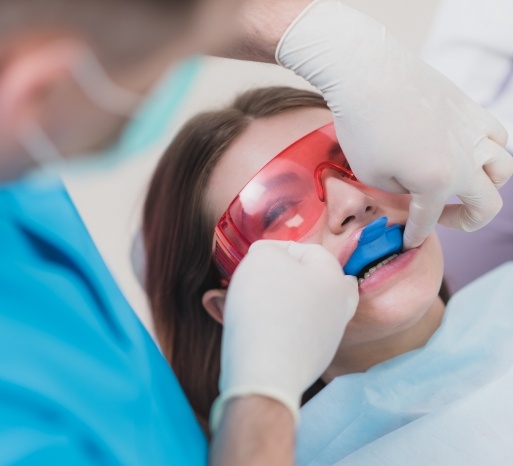 One way to better protect smiles is with fluoride. This naturally occurring mineral is commonly found in various foods, local water supplies, and toothpaste. For children and adults who are prone to tooth decay, however, they may not receive enough daily fluoride, which is why we offer additional treatments during regular checkups and cleanings. This painless process takes little time to complete and safeguards pearly whites from decay-causing foods and beverages. It also helps to strengthen the enamel in between appointments.
Learn More About Fluoride Treatment
Dental Sealants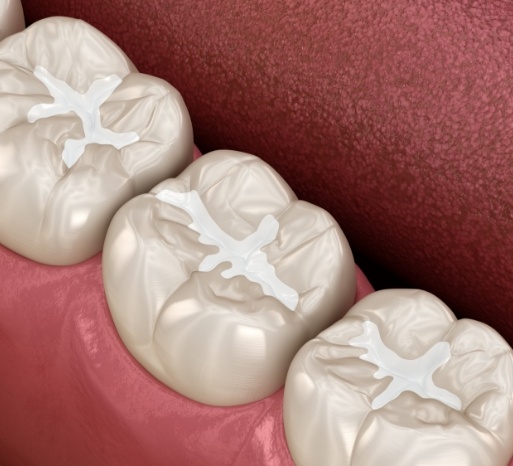 Molars and premolars are often some of the hardest to reach, especially for children. These teeth contain pits and grooves that make it easy for bacteria to become trapped. With dental sealants, though, we can help create a barrier that prevents harmful particles from penetrating the enamel. Applied during a regular appointment, these coatings require little time to apply but offer lasting protection between visits.
Athletic Mouthguards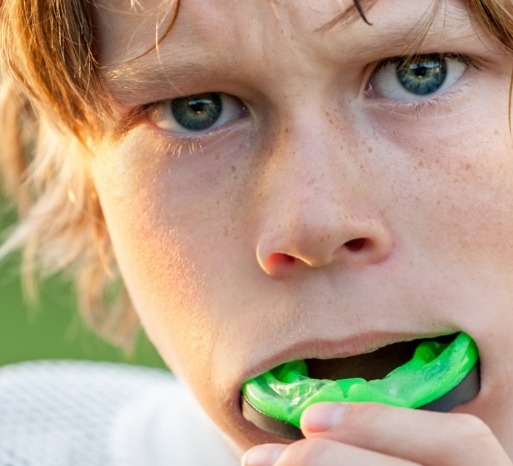 Playing sports is a great way to stay active, but it's also a potential hazard to your smile. If you or your child are preparing to head out onto the court, field, or track, a customized athletic mouthguard is essential. Designed to fit each smile accordingly, the personalized comfort and maximum protection keep teeth and gums safe from unwanted pressure and unexpected blows. Instead of leaving the game to head to an emergency dental office, you can spend that time celebrating the big win with a damage-free smile.
Nightguards for Bruxism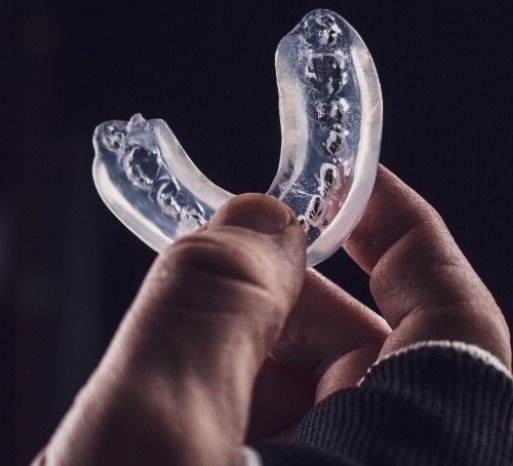 Do you grind or clench your teeth at night? If so, you're probably suffering from what is known as bruxism. This unhealthy habit may not be something you realize you're doing; however, it can often cause worn tooth enamel, frequent headaches, and jaw pain. To remedy this issue, our Hamilton Lakes Dentistry team can provide customized nightguards to alleviate discomfort and improve your oral health. By keeping your teeth from touching at night, you can reduce your risk for severe dental problems later on and wake feeling refreshed.