Dental Implants – Itasca, IL
Missing Teeth Are No More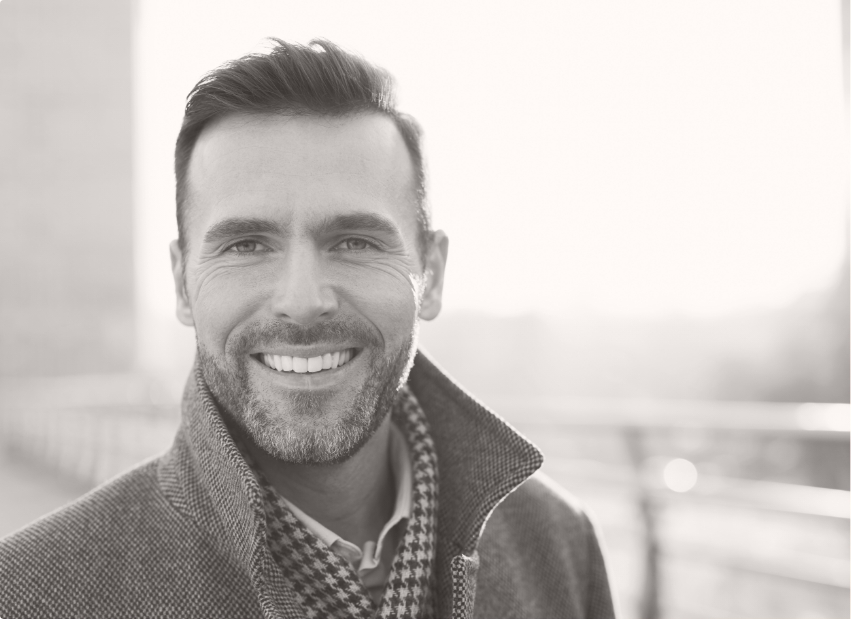 Permanent tooth replacement was once a dream for anyone experiencing tooth loss. The idea of enjoying life again with a stable, durable, and longer-lasting smile was unthinkable. That is until researchers discovered the benefits of titanium and its ability to fuse to the bone. With the discovery of dental implants, you can now enjoy a healthier smile for a lifetime because of their placement within the jawbone and their ability to withstand daily wear and tear. Call our dental office to find out what you need to do to learn if you're a candidate for dental implants from our Itasca, IL dentist.
Why Choose Hamilton Lakes Dentistry for Dental Implants?
Personalized Treatment Plan Designed For Each Patient
Partners with Local Dental Implant Specialists
Sedation Dentistry Available
What are Dental Implants?
Dental implants are the closest thing to natural teeth because of how they mimic the natural tooth structure. With a titanium post that looks like a tooth root, it is placed into the jawbone and fuses over several months. It is then topped with a customized dental crown, bridge, or denture depending on how many you are missing. With dental implants, you can expect to enjoy a better quality of life because of how you can easily eat your favorite foods, smile with greater confidence, and speak with optimal clarity.
The 4-Step Dental Implant Process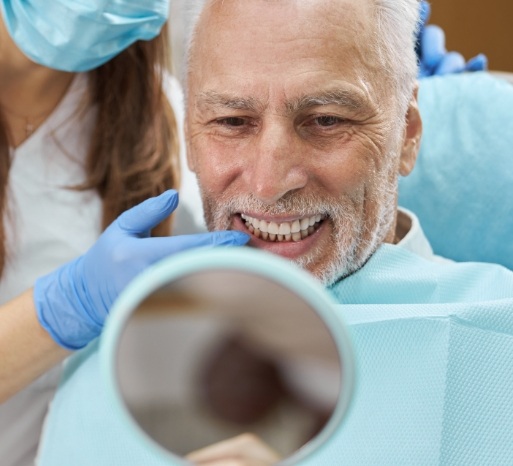 Initial Dental Implant Consultation: You will first meet with your implant dentist to discuss your candidacy for treatment. It is during this visit that you will learn if you require any preliminary treatments such as bone grafting, periodontal therapy, or tooth extraction before receiving your dental implants.
Dental Implant Surgery: Once you are cleared for surgery, we will refer you to a local dental implant specialist who will perform the minor oral procedure. After administering local anesthesia, small incisions are made in the gums where the dental implants will be put into place.
Dental Implant Osseointegration/Abutment: After the gum tissue is closed and the procedure is complete, you will return home to heal for 3-6 months. During this time, osseointegration must occur, which involves the fusing of dental implants and bone. After you've fully healed, you'll return to have small abutments attached to the tops of your implants.
Delivery of Dental Implant Restoration(s): The final step in the dental implant process is to receive your customized restoration. This can include a crown, bridge, or denture.
Benefits of Dental Implants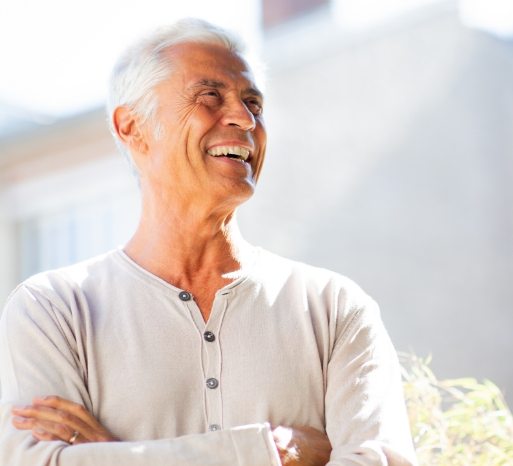 There are countless benefits associated with dental implants, but the most pivotal is how it accomplishes what no other tooth replacement solution can – the ability to mimic the complete tooth structure. And because of their permanency and longevity, you'll find that dental implants stand up (and often win) against the competition. These customized prosthetics offer more time and less cost in the long run, making them an appealing option for many patients.
Who Dental Implants Can Help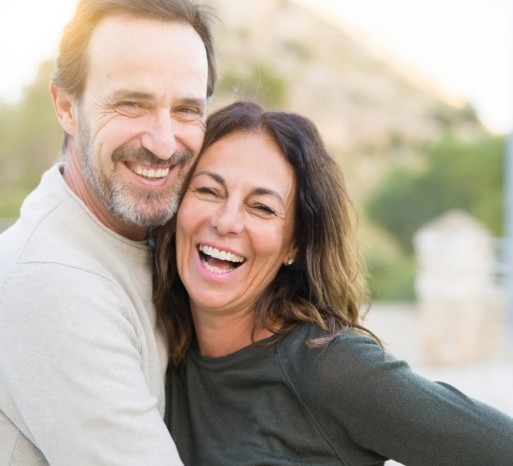 Most adults who are missing one or more teeth can be candidates for dental implants. However, you may lack immediate clearance for treatment if you suffer from tooth decay, gum disease, or an oral infection. Fortunately, there are accessible solutions available that can improve the state of your smile and better prepare you for the dental implant process. Because of their unique versatility, you and your dentist will discuss the type of restoration you need to enjoy a healthy, complete smile again.
Missing One Tooth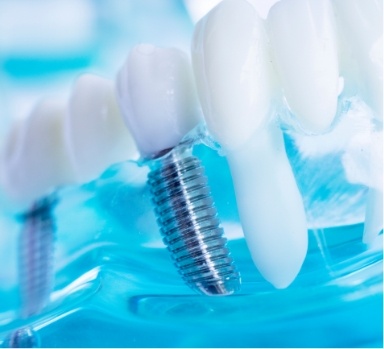 If you're only missing one tooth, we will recommend that a dental crown be made to sit on top of the single dental implant post and abutment. This will fill in the gap and make it easier to smile, eat, and speak.
Missing Multiple Teeth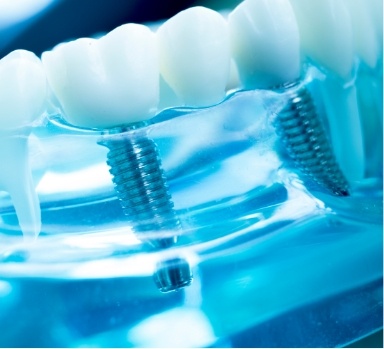 When missing two or more consecutive teeth, we can use two dental implant posts and a custom bridge to complete your smile. However, if your teeth are not missing consecutively but instead are scattered throughout an arch, we can have an implant partial made that affixes to titanium posts instead of relying on metal clips that attach to your teeth.
Missing All of Your Teeth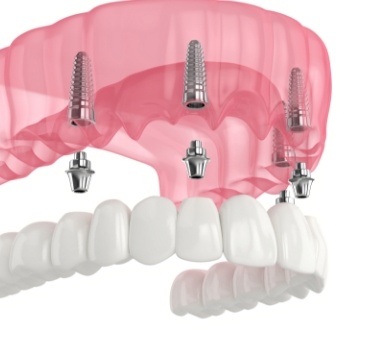 A traditional denture no longer has to be the only option for an arch of missing teeth but instead, you can opt for an implant denture. Consisting of between four and six dental implant posts, they are positioned within the jawbone and serve as a foundation for a customized denture to be secured on top.
Understanding the Cost of Dental Implants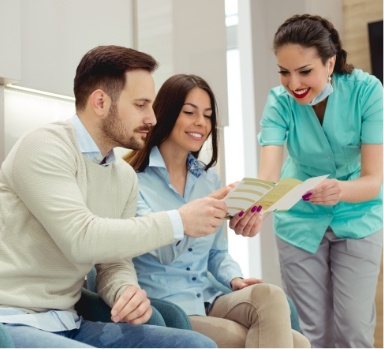 You might think the cost of dental implants is completely out of reach, but the truth is that this process is different for everyone. There are several factors our team will consider when drafting your cost estimate so that you can better prepare your finances when getting ready to undergo treatment. We'll also discuss ways to get the maximum reimbursement from your dental insurance company as well as go over flexible financing options should you need additional help.