Inlays & Onlays – Itasca, IL
Helping to Preserve Your Smile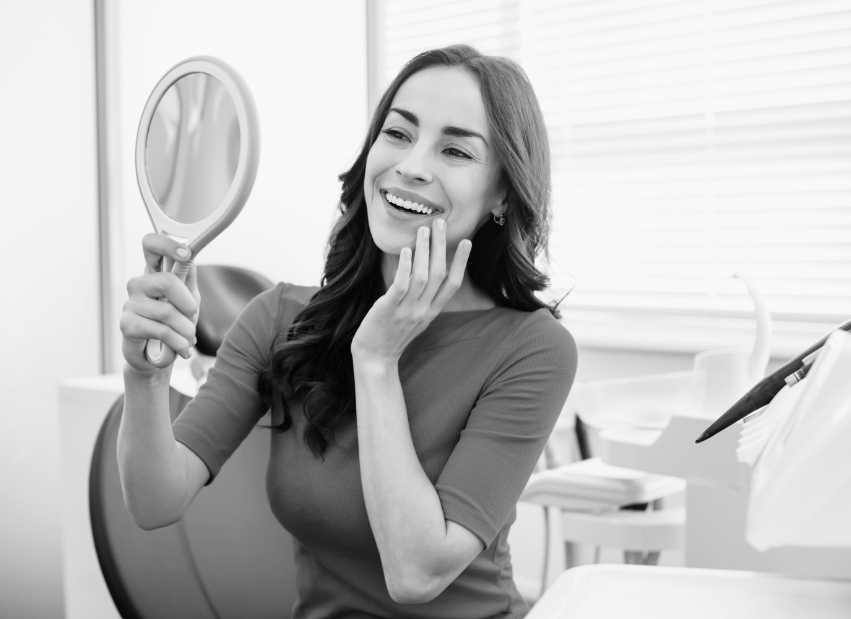 Dental inlays and onlays offer beautiful restoration of a tooth or teeth that have too much damage to allow for a filling to be effective but don't require a dental crown (also referred to as tooth or dental cap) to be applied. They are essential to retain and preserve your natural smile. Inlays and onlays at the Itasca, IL area dental office of Hamilton Lakes Dentistry deliver healthy, beautiful smiles, so call our dental office today to learn more.
Why Choose Hamilton Lakes Dentistry for Inlays & Onlays?
High-Quality Materials Used for Natural Appearances
Recognized as Top Dentist for 10+ Years by Chicago Magazine
Financing Available Through CareCredit, Citi Health, & Lending USA
When Do You Need a Dental Inlay or Onlay?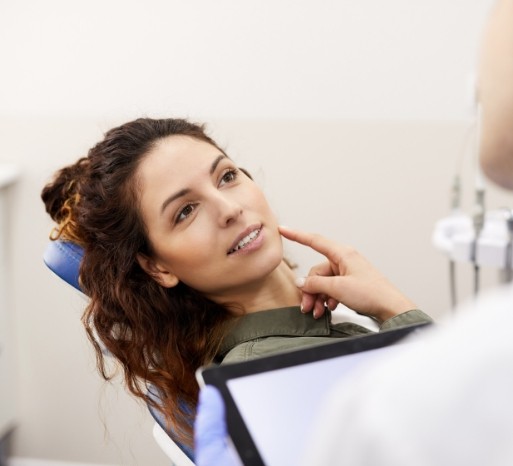 When your tooth has enough damage that it cannot support a filling, but you don't yet require a crown, a dental inlay or onlay may be a good restorative dentistry option. If a filling is inappropriately used in place of an inlay, onlay, or crown, the tooth will typically continue decaying, later requiring a root canal.
Porcelain Dental Inlays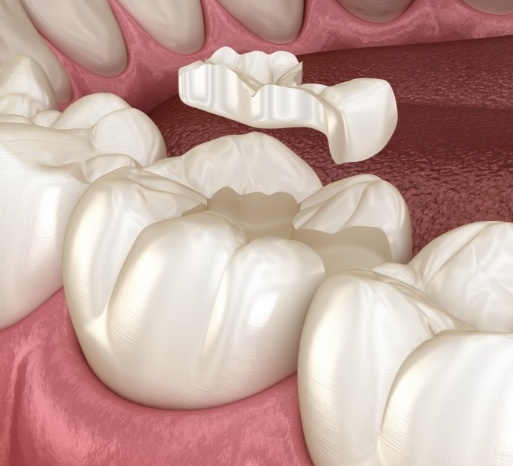 Similar to fillings, dental inlays fit inside the tooth's outer edges. They are custom-made from white porcelain that matches the color of teeth, and they are made out of various materials. Two visits with Drs. French or Conti are needed for the inlay procedure. You receive a tooth-decay treatment at your first visit, as well as impressions of your tooth and a temporary inlay that is applied to the tooth. At your second appointment, a permanent inlay is bonded to the tooth. Porcelain inlays are invisible to the naked eye!
Dental Onlays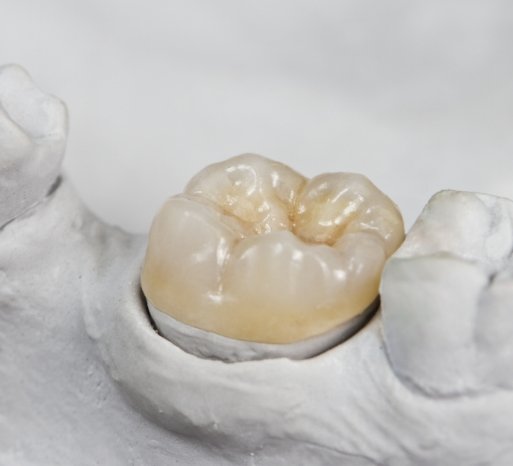 Dental onlays, also called partial tooth caps, are similar to inlays: the procedure is the same and occurs over two days. Like a dental crown, it has a custom-made fitting that is secured to the damaged tooth, but unlike a dental crown, it only covers a small part of the damaged tooth. Onlays cover one or more of the tooth's outer edges. They offer a conservative alternative in contrast to receiving a crown because they preserve more of your natural tooth.
Inlays & Onlays Frequently Asked Questions
If you still feel a bit unsure as to why inlays and onlays are recommended treatments, we're here to answer any questions you might have. Many of our patients have felt the same, resulting in the following list of inquiries. Our team, though, has worked to provide clear and concise answers so that you may be more informed about why these restorations are necessary and how they can ultimately benefit your smile.
Do inlays and onlays fix cavities?
Drs. French and Conti use inlays and onlays, much like fillings, to fill or cover areas where there once were cavities, thus minimizing the possibility of further decay of existing teeth.
What is the most common treatment for tooth decay?
Drs. French and Dr. Conti treat tooth decay with the following restorations:
Fillings (the most common for small cavities)
Inlays
Onlays
Crowns/tooth caps
Root canals
In the most extreme cases, extraction
At Hamilton Lakes Dentistry, dental inlays and onlays can also be used for cosmetic enhancement. Call (630) 773-6966 to learn more about these restoration options and to schedule an appointment with our Itasca, Illinois dental office.